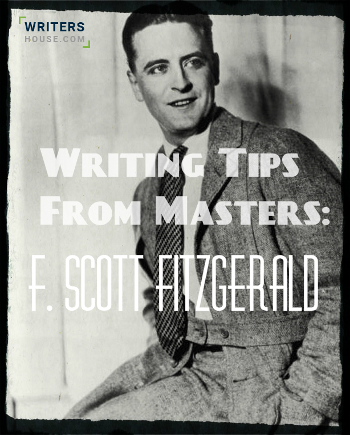 To be the best, you have to learn from the best. And if "how to be a good writer?" question pops in your head our creative writing tips are exactly for you. Though we would like to start with little history and tell you how the true master of the pen, Francis Scott Fitzgerald, become the man we know today.
Background
Francis Scott Key Fitzgerald more popularly known as F. Scott Fitzgerald was one of the most celebrated American writers of the 20th cent. He is best remembered for his four novels, 'The Great Gatsby'-being the most notable amongst these, a string of novellas, and short stories. He was born to Mollie McQuillan and Edward Fitzgerald on the 24th of September, 1896 in St. Paul, Minnesota.
His father Edward was an urbane and cultured gentleman who didn't have a very successful career. However, his mother who was somewhat eccentric and wore the pants in the relationship was very possessive about her only offspring. Edward never grew tired of reiterating to his son that it was Francis Scott Key, his grandfather who had written a poem 'Defense of Fort M'Henry' whose lines became the national anthem of USA-'The Star Spangled Banner'.
Nevertheless, it was Fitzgerald's maternal forefathers who were more successful and it was the large grocery store established by them that sustained the family during the hard times. Edward who was employed with Proctor & Gamble got the pink slip in 1908 and it fell upon Mollie, Fitzgerald's mother who had inherited the wealth of her less aristocratic predecessors, to maintain the upper-middle class lifestyle they had got so used to. So, it was quite understandable that Scott. F Fitzgerald's early life was not a bed of roses and the hardships that he and his family had to go through impacted his writings.
Going through his literary creations, one comes to know about his apprehensions about the financial adversities as well as his anxieties regarding the sort of literary career he'd practice. As far as his literary career was concerned, he himself was more interested in penning short stories that'd be ultimately published in the Saturday Evening Post. However, from the perspective of literary accomplishments, he considered his novels to be of a higher stature.
Education-School Years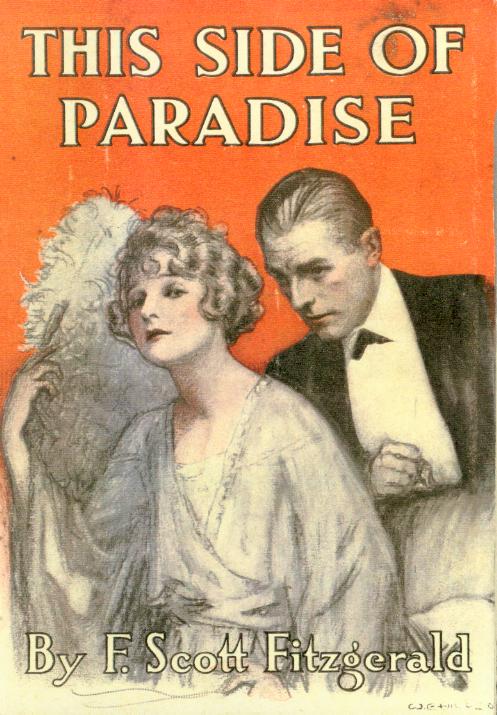 Fitzgerald received his formal education in a Catholic preparatory school in New Jersey-the Newman School. While studying in the school, he was greatly influenced by Father Sigourney Fay who later on became the inspiration for a fictional character-Monsignor Darcy-portrayed in 'This Side of Paradise' – Fitzgerald's debut novel. Father Fay played a pivotal role during the author's schooling years encouraging him to develop an early interest in literature. He also revealed to Fitzgerald a unique feature of Christian Catholicism that he'd always endeavor to emphasize in his novels and short stories.
The Princeton Years
Fitzgerald spent a total of five years in The Princeton University from 1913-1917 and these were the formative years that witnessed the author churning out book reviews, poems, and short stories for the Nassau Literary Magazine. He also penned humorous pieces for the Princeton Tiger and had compiled lyrics for 'Triangle Club' productions. He developed a bond of friendship with Edmund Wilson who was a budding writer and critic and John Peale Bishop who was to make his mark as a poet.
These camaraderies which lasted a lifetime also left an imprint on his literary opuses. He honed his literary skills by catching up on the writings of well-known contemporary writers including the likes of G.B. Shaw, H.G. Wells, and Oscar Wilde. His literary and social engagements took up most of his time in the academia and the abysmal grades he got made him ineligible to earn a graduate degree in 1916. He took readmission in 1917 but could not complete his graduation owing to his country joining the Allies in WWI.
Married Life
Although Fitzgerald had sent in his application to join the US Army in 1917, he was never commissioned for serving overseas. It was during his stationing at Camp Sheridan, close to Montgomery in Alabama that he developed a strong liking for a judge's daughter-Zelda Sayre-who behaved in an unconventional manner. He was absolutely smitten with Zelda and despite being penniless pursued her with relentless drive.
Since Fitzgerald could not convince her that he'd be able to support her financially post marriage, she called off the engagement. Fitzgerald however was not shaken by this unforeseen development and was at his prolific best continuing to write short stories for the Saturday Evening Post. It was also during this time that he completed writing 'This Side of Paradise'-his first novel which was later to be filmed.
Eventually Fitzgerald was reconciled with Zelda and they gradually married in 1920 in New York. The couple spent a peripatetic life in the years that were to follow as they moved from New York to Westport in Connecticut and to Great Neck in Long Island, Europe. Both Fitzgerald and Zelda soon became the proud parents of a daughter while they stayed in St Paul. The couple lived life on the fast lane, were given to heavily partying and drinking, and never owned a home as they put up in high-end hotels and rented expansive estates.
Their lifestyles closely resembled the standard of living of characters that Fitzgerald portrayed in his narratives. They were the cynosure of those who comprised the cream of the society and their lives perfectly epitomized the life of a typically high-flying socialite. Fitzgerald borrowed heavily from the editor at Scribner's and his literary agent, Harold Ober to maintain his extravagant lifestyle.
However, he soon found himself mired in debt as the proceeds from his short stories were just not enough to sustain the couple's profligate living. Apart from the debut novel, no other large work of fiction could fetch the returns he may have expected. On top of that, Fitzgerald took to drinking heavily as he was greatly distressed by his wife's mental illness which later developed into schizophrenia. Fitzgerald really struggled to foot the bills of her recurring hospital stays and their marriage suffered a strain due to Zelda's brief relationship with an aviator.
Writings: Short Stories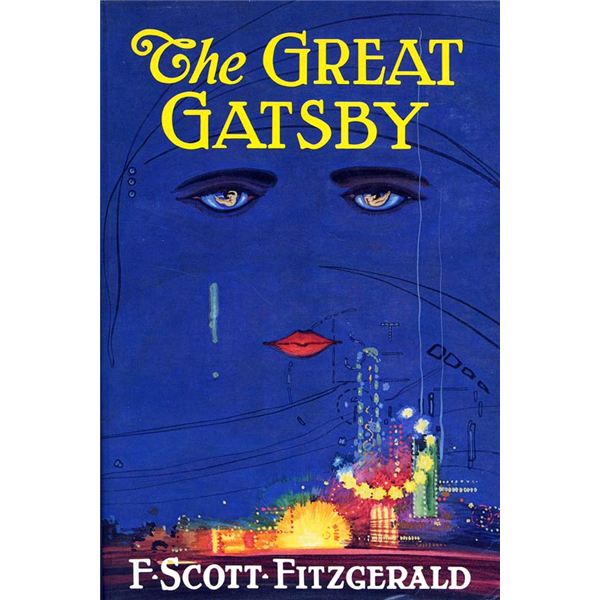 Though Fitzgerald occasionally groused that he dedicated far more time to writing short stories than novels, some of his genius is best reflected in the yarns. Some of stories that attracted the attention of both the readers and the critics are 'The Ice Palace', 'Bernice Bobs Her Hair', 'Winter Dreams', 'The Rich Boy', and 'Absolution'. These stories were included in the collections, the most notable ones being The 'Flapper and Philosophers', 'Tales of the Jazz Age', 'All Sad Young Men' and 'Taps at Reveille'.
Although Fitzgerald benefited the most from the sales of 'This Side of Paradise', critics were quick to point out that his writing was quite immature. It was 'The Great Gatsby' that brought him literary fame. 'Tender is the Night' is one novel is believed to be an edited version of a novel (Save Me the Waltz) authored by his wife. He could not complete his last novel, 'The Love of the Last Tycoon' as he succumbed to his third and ultimate heart attack on a chilly December night in 1940.
Writing Tips by F. Scott Fitzgerald
Discussing the tips that Scott Fitzgerald has provided, we can summarize them as below:
1. Reduce the number of exclamation points as they appear to be a scenario where you are the only person laughing at your joke. He believes, that it's best to use them sparingly while writing.
2. Writing is all about sharing the strongest reactions and selling your heart. It should not include little things that touches you lightly. This fact is pretty relevant at the time one begins writing, as it is the time when you have not decided about the tricks for interesting characters on the paper. This was an advice Fitzgerald wrote to his daughter.
3. Adequate use of adjectives as they are the drivers of the sentences. It is a pretty new view on the way writing needs to be done, but promises to be a pretty valid one. It means that instead of focusing on words for describing different actions, one needs to pay attention to the action itself. This in turn would help in making the writing a lot smoother.
4. He says one needs to avoid using unfamiliar words unless and until one needs to express a delicate shade. It can be an effective way to improve writing standards but exceptions to this include the need of avoiding repetitions and try to be in rhythm. It simply means, one should use synonym only once you are sure about its meaning.
5. Start off the writing after making notes. It is possible that you would take a lot of time as much as years, but it should always be done. Put them down as and when they come up to your mind. He believes this piece of advice can be great when it comes to expanding a career in the field of writing.
6. Another popular experience he shares where he quotes that writing something took him three months and it took just 3 minutes to conceive the idea but an entire life to collect the data. This lesson acknowledges the fact that it can take a long time to come up with a manuscript to be memorable and not merely publishable. He believes that several aspiring authors usually never realize the amount of work that is involved in the process of reaching such a point. He says one might realize that they took a lot of time in writing the manuscript, but they should even realize about the duration they have taken for reading emotions, learning the art of writing and understanding the motives.
7. Another important tip he said is the fact that one need not write only because they want to say anything, but because they want to say something. There are people who write because they only wish to see their name in the print. These stories may or may not be memorable. The latter is true for cases where authors fail to draw the things which they wanted to convey to their readers. Things that one wishes to say can be anything, but they need to say something which is important and an honest opinion.
8. He says one should invent the system Zolaesque, but should also buy a file. To begin with, the file should contain the outline of the novel and the work plan for the next two months. The next step is to take the central point of your file to be a big climax and then start following the plan in a backward direction. This should be again followed in a forward direction for the coming three months. Complete the task with something that is complicated as continuity from what has already been said and set a schedule for yourself. Fetzgerl with this offers to tell things which have worked for him in the field of writing. However, this need not be the same for each and every scenario. One should do anything that works best for them, but the only thing that will matter would be to stay aware about the kind of writing practice which will work for you.
9. This is pretty interesting where he believes that only propose a hero and he will write a tragedy. What he means by this is the fact that each and every story has its hero where he needs to go through something or the other. This essentially becomes the point of reading. A writer will have to see what the hero goes through and rind out the manner in which the problem can be solved. Basically, he means that the character which is the hero of the novel can only be so when he faces terrible time and odds are against him.
10. Finally in this list he states that there should be clarity and a single defeat need not be confused with the final one. A writer may have tough times where publishers might not accept manuscripts. But this should not be a case of being the final defeat but should be taken up as a challenge. The publisher will not criticize just for the sake of being mean to the writer. Each comment made needs to be taken up positively and used to make the manuscript read much better.